ULMA Construction Canada opens a new Sales Office in Vancouver
ULMA Construction Canada is proud to announce the addition of a new location in Vancouver, British Columbia to support its growing business and North American customers.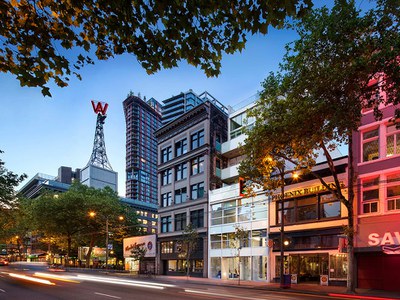 The Vancouver Sales Office, located in Gastown at 53 West Hastings Street, represents the company's fourth Canadian location, joining ULMA's existing facilities in Cambridge, Bolton, and Ottawa.
This expansion comes just weeks after the company announced the opening of a new logistics facility in Cambridge, Ontario. The Vancouver location will be fully operational by May 1st and Thomas Locatelli will be the primary Sales Manager for this region. Based in Vancouver, he will be focused on establishing our roots in B.C. and managing growth in the high-rise sector.
Mark Tisdall, President of ULMA Canada, explains: "The addition of this new sales office in Vancouver is the first of many steps to ULMA's presence in the West and will position us for, not only growth in B.C., but all of Western Canada".
"This is a great time to join ULMA Construction Canada, with multiple new projects and expansion plans that aligns with the current demand and growing market" shares Thomas. "I am excited to be a part of the ULMA family and I am determined to maximize value creation for our clientele and to ultimately be the best construction partner for their projects".
Exercising their expertise in the world of construction, ULMA Construction Canada delivers flexible and highly efficient concrete forming and shoring solutions that are completely scalable to meet and exceed any construction project requirements.
For more information contact Thomas Locatelli directly at our Vancouver Office.