ULMA Construction Canada opens new Logistics & Yard Space
ULMA Construction Canada is proud to announce the opening of its new Logistics facility strategically located on the 401, West of Milton. With our Ontario sales offices remaining in Bolton and Ottawa, our logistics, maintenance and preassembly functions will relocate to this larger land parcel to facilitate our continued growth.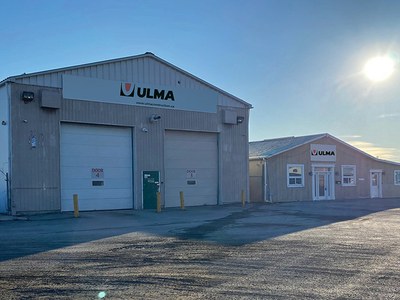 In this light, we are also announcing our strategic partnership with TITAN Transline, a full-service trucking & logistics company that will operate from this same location with dedicated staff and fleet of flatbed trucks solely for ULMA customers.
"This location is going to give us the much-needed space to facilitate our continued growth in Ontario. The surrounding area gives us unlimited opportunity for further expansion in years to come, while maintaining direct major highway connections to the GTA and Western Ontario. In addition to this move, we have aligned ourselves with logistic and trucking professionals that are invested in fleet specifically for ULMA's use. Titan Transline's dedicated staff and fleet, located in our offices and yard, will ensure seamless servicing of ULMA jobsites" -  Mark Tisdall, President of ULMA Construction Canada.       
This new location will be operational on May 1st, 2020 and will allow ULMA to continue offering timely supply of all product lines and pre-assembly services. The larger space will allow us to offer new services like in house trucking and a full-service maintenance department for all brands of panelized products in addition to all ULMA product.
To learn more, click here.