ULMA to Make Strategic Investment in Socon, an Atlanta Based Company
NEW Capital to spur Formwork and Shoring Growth for the South Eastern U.S. Construction Markets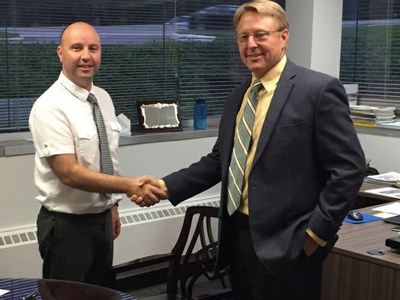 Spain & Hawthorne, NJ- July 29, 2016-  ULMA  Form Works, a company of ULMA Construction, a large European Manufacturer of Concrete Forming and Shoring equipment located in Spain, has entered into a definitive agreement to invest in Socon, LLC to expand its North American Operations.
Socon, with offices in Atlanta, GA and Mobile, AL, provides products and services to the Concrete Construction market throughout the South Eastern United States. The Company is a supplier to both General Contractors and concrete sub-contractors working on a range of construction projects from small retaining walls to Bridges, High-rises, and Hospitals. Two of the most recognizable projects in the recent past has been the new Atlanta Braves Stadium and the Georgia Aquarium.
"Socon will be led by, Dan Payne, CEO, and its existing management team and will operate  within the ULMA family of companies. ULMA and Socon will work in a coordinated manner to pursue strategic growth opportunities", says Aitor Fabian, CEO of ULMA Form Works, Inc.
"By joining forces with ULMA, Socon will not only expand its product line but will also have more resources and services to provide the Company's client base. To think that we will now be a part of a network of operations servicing the entire eastern seaboard with facilities in the Mid-Atlantic and North East, is extremely exciting, says Dan Payne, CEO of Socon. "ULMA has a fully integrated product line as well as engineering expertise presently working on some of the largest most complex construction projects in the World."
We believe this partnership will be of great benefit to our clients, employees and stock holders, says both Mr. Fabian and Mr. Payne.