Tight deadlines and quality standards for Schaumburg Clinic, Germany
Using the CC-4 formwork system it has been able to pour 30,000 m3 of concrete in situ in little more than 6 months.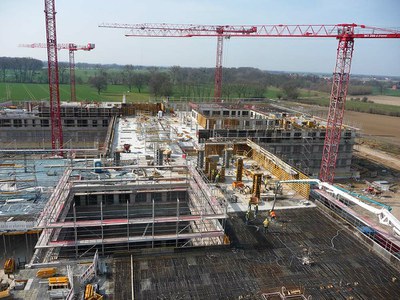 Located in the German state of Lower Saxony, the Schaumburg Clinic was built to exacting quality requirements. The objective was to create an environment, in which patients could feel as though they were at home, well attended, and cared for.
The entire project was completed with concrete cast on site under very tight deadlines. Six months after starting work, 22,499 m3 of the 30,000 m3 total had already been poured.