Tauron Arena, the largest sports arena in Poland
This was a comprehensive project requiring many distinct solutions, the most spectacular of which was the shoring for the upper ring, set at a height of 40 m with a circumference of 400 m.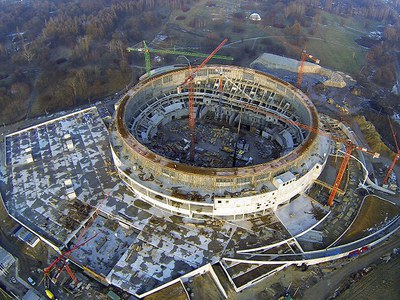 After many years of planning, the largest sports arena in Krakow, Poland was finally built in Krakow. It offers a total space of almost 97,000 m2 with the main sporting area measuring 4,300 m2.
The façade reaches 27 m in height, and the structure continues upward to the roof, which stands 41 m above the playing field. The roof support structure, with a 130 m span, is built on an enormous ring set on 40 reinforced-concrete pillars.