New Hotel in the Manhattan Financial District
Over the past decade, innovative buildings have been literally transforming the landscape of finance in New York City.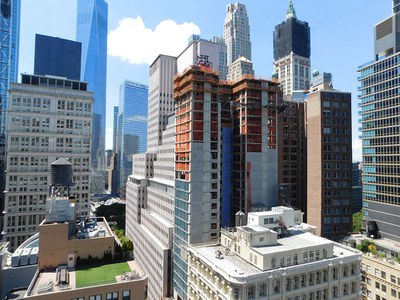 Standing at over 110 m tall, 26 Ann Street is located a step away from the World Trade Center, and represents one of the largest mixed-use projects underway. The building will house 298 hotel rooms, starting on the fifth floor, while the lower storeys will be dedicated to a variety of commercial establishments.
ULMA provided a comprehensive solution that successfully met all of the client's needs for the walls and floor slabs.