Comprehensive formwork and scaffolding systems at Riyadh Metro
Riyadh is a Saudi Arabian city that – like any big city anywhere in the world – is home to a high density of vehicular traffic. An underground rail network was built in order to reduce traffic and improve both access to and communication between the city centre, the airport, and the financial district.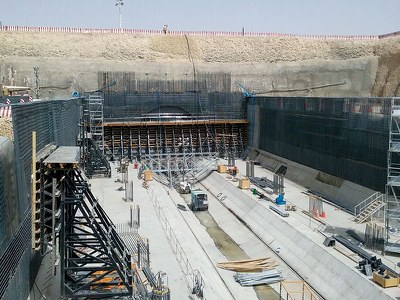 The project was designed with six lines stretching a total of 175 km, intended to serve the needs of this city with a current population of 5.7 million, which is expected to grow to 8.3 million by 2030. 
ULMA, in alliance with ATTIEH, our official partner in Saudi Arabia, provided the comprehensive formwork and scaffolding systems for this important infrastructure.