ULMA Canada's New Digital Service: Your project's 3D model just a click away!
ULMA Canada has expanded their digital services by offering 3D model drawings to their customers.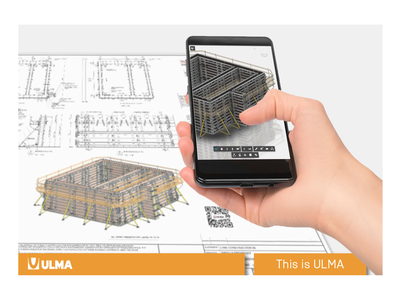 The company's engineering drawings have now been enhanced to include a QR code that, by scanning it, takes you to a 3D model drawing of your project. This service is available 24/7, compatible with all devices, and accessible everywhere.
"The use of 3D tools allows us to work more efficiently, making it simpler when changes are required and when we are developing projects' solutions with complex geometries." - shares Jon Leceta, Engineering Manager of ULMA Canada.
President & CEO of ULMA Canada, Mark Tisdall shares: "The ongoing development of all our digital services remains a high priority.  Job-specific 3D modeling that is easily accessible by our customers from not only their offices but also from the lead edge of installation is one of the many advantages of choosing ULMA."  
This new user-friendly and flexible service is a new feature of the various innovative digital services that ULMA provides to its customers.